U.S. Market for Dental Lasers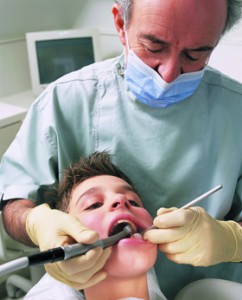 In 2013, the total U.S. market for dental laser systems was valued at $72.5 million. Reports for 2014 show that it should increase.  There are three main segments to the dental laser device market.
The soft tissue dental laser market, which includes diode laser systems, CO2 laser systems and Nd:YAG laser systems.
The all tissue dental laser market, which includes Er:YAG laser systems and Er,Cr:YSGG laser systems.
The dental welding laser market, which includes both benchtop and standalone dental cameras.
It looks as though there will be positive growth in all segments over the forecast period.
Laser dentistry can be used to find early forms of cancer and to treat some common dental issues.  Laser dentistry is also used in teeth whitening and more – but those are common forms that the public is used to in laser dentistry.  There are more advanced uses of lasers in dentistry that are highly specific with great use in dentistry.
The laser dentistry market looks as if it will be primarily driven by the soft tissue diode laser market segment.
Some top laser dentistry companies to watch include:
LNA Laser
Z-Tech Advanced Te
Millennium Dental Technologies
Ivoclar Vivadent
Zila
Fotona
DEKA Laser
LaserStar Technologies
ALPHA LASER
Orotig
Rofin-Baasel
LightScalpel
Biolase
Lutronic
Sirona
AMD Lasers
Others companies to also watch include: B&D Sales, BTI Laser, Technology4Medicine, USA Laser, Zolar Technology, CAO Group, China Daheng Group, DC International, DenMat, Dentaurum, Helios Laser, K-Laser USA, KDW Laser, Orion Dental Welders, Pac-Dent, Spectrum Lasers, , and more.